Suntec TA Pumps
Suntec TA Series Pumps
For more info, please scroll to the bottom of the page.
The Suntec TA pumps are designed for use in industrial applications. Designed for use with B10 heating oil/biofuel, Light Oil, Heavy Oil and Kerosene in conjunction with single or dual pipe setups.
Pre-Heating Function
Care should be taken to avoid starting pump with high viscosity cold oil leading to pump and coupling damage. For this reason, the TA pump body includes a cavity to accept an electric preheater. This cavity has been located to give maximum heat transfer from the heater to the oil in the pump without direct contact between the heater cartridge and the oil.
Heaters should be connected for a period of time prior to starting the pump. When the right temperature is reached, they can be switched off or left permanently switched on to maintain fluid oil in the pump during the periodic burner shut-downs.
The oil supply, pipes and filters must be separately heated.

Rotation

Rotation of these pumps is determined by viewing the pump from the shaft end.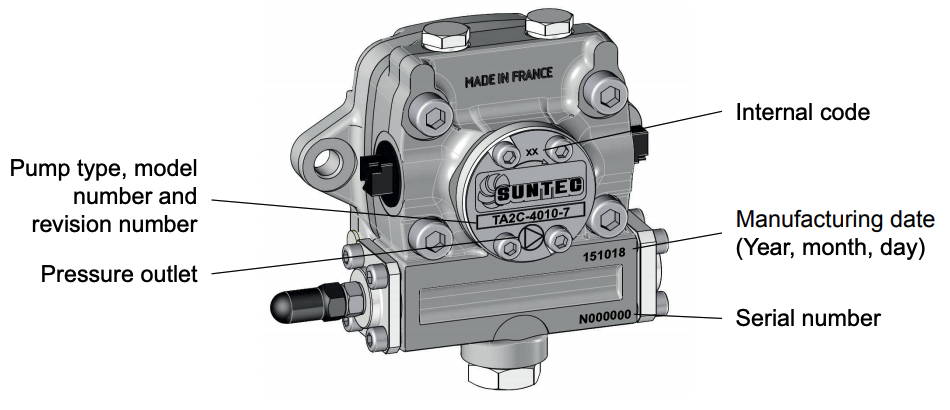 Suntec TA Pump Dimensions
Internal Workings of the Suntec TA Pump