Danfoss Oil Pumps
42 products
Danfoss offer a huge range of pumps designed for use with residential, commercial and industrial burners. All Danfoss Oil pumps are built with simple installation in mind, offering variations in shaft size, a large variety of flow rates and Left or Right rotation.
Servicing Danfoss Oil pumps is simple. Coils can be replaced easily without a major strip down. Filters are available for certain models in the range and seals can be swapped out too. This all helps to save on cost for the end user, and time for you as the engineer.
We have access to the full range of Danfoss pumps and spare parts, so if you cannot see what you are looking for, please contact us either by phone, or using the Contact Us button.
Danfoss offer the full range of oil pumps for all domestic and industrial burner applications. The new Diamond Series of BFP pumps are some of the most durable yet, offering Diamond like carbon coatings for longer service intervals.
Oil burner applications have changed in recent years to be operated at higher pressures and with more insulation, partly for noise reduction, but also for energy savings, resulting in tougher working conditions for the pumps. This is why Danfoss pumps have been upgraded to version 2.0 to meet the highest demands in the market.
4-10% Less Oil Usage With A Danfoss Pump
In order for a burner to perform at its optimum, it needs to bet set up correctly and serviced regularly; a little bit like your car. It takes regular cleaning, inspection and services to make sure it is running at its best and returning the highest efficiency possible.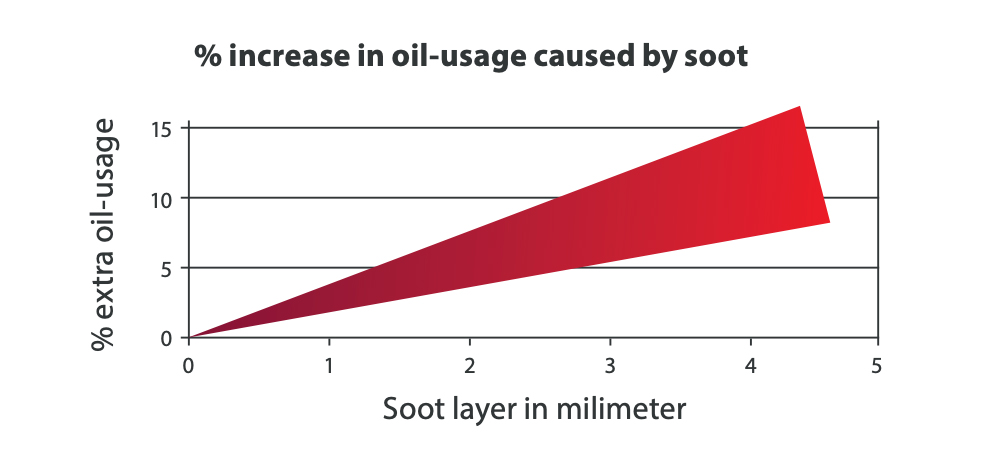 Maintenance Increases Reliability
A well-adjusted oil burner is far more efficient and can save you up to 10% or even more in oil-usage. If soot builds up, the oil usage will go up with 2-4% per mm soot layer
An annual service will help ensure:
Energy savings
Money savings
Minimise air pollution
Longer burner lifetime
Avoid break downs
Greener heating
Stay warm!