Burner Control Boxes
154 products
Burner Controls
Burner controls come in a wide variety of types, some mechanical, some digital and from all of the major manufacturers. We stock the a huge range of control boxes at the best prices on the web. With heat cycling and also vibration from plant machinery, the control boxes often fail and replacements are required, have you considered updating your controls to a more modern PLC or solid state controlled system? We can help...
What Does A Control Box Do?
The burner control box determines the burners operation by selecting different pre-determined processes. These processes take place utilising camshaft-operated micro-switches on older style control boxes. More recent boxes are controlled digitally using solid state relays. 
Most control boxes are used in conjunction with an array of gas or air pressure switches and a selection of valves. The control box will also take a signal from a flame detection device such as an ionisation rod or a UV Cell.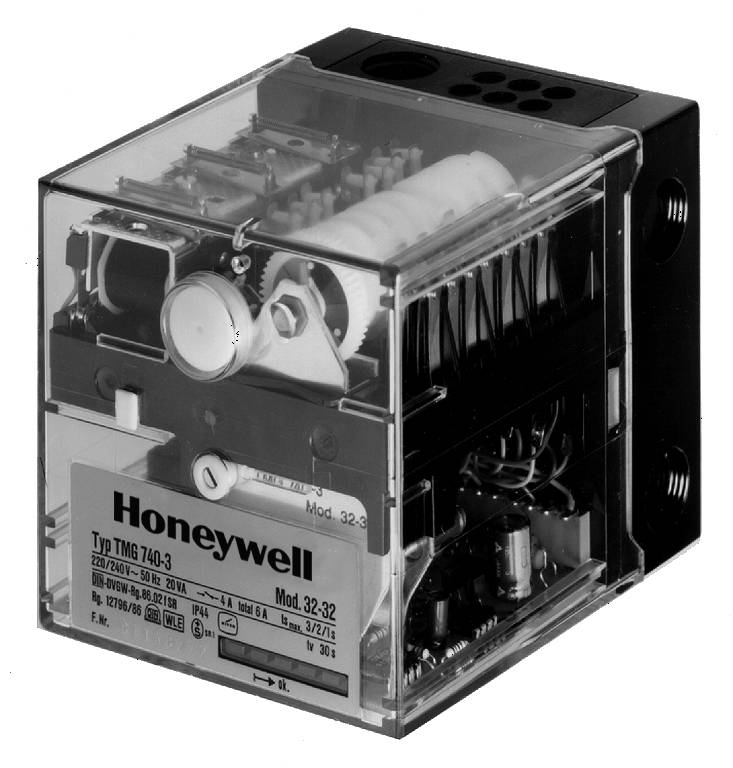 Power Heating Plants can supply the vast majority of control boxes at very competitive prices. We can supply any quantity too, from a one-off Control Box to 200 of the same Control box for larger OEM's. Should you have an existing burner and require assistance finding a newer control box for the obsolete model fitted, please call our office and we will assist you as to which control box is installed and which replacement you require.
Which Control Box Fits My Burner?
This can be tough. With burner manufacturers often changing the type of control box fitted to a specific model after a few years, it can be a difficult one to figure out. It's a good thing then that we have a huge catalogue of data sheets and service books on the shelf! This means we can go back through the records and find out which box you require. Obsolete burner control box? Not a problem, we can either recommend the official replacement control box, or our engineer can retro fit a more modern solution.
If you really aren't too sure which control box you require, send us an email with an image of the burner plate and if you can access the control box a photo of that too. We will then use this information to find out which box you require.
Control Box Connection Diagrams
The majority of our control box product pages have a link to the data sheets for the respective box, within these links are the wiring diagrams. We are trying to do all we can to become a one stop shop for all things burner related, and feedback from the engineers is that this makes a huge difference when they are looking for help online, so we have implemented it on our site!